Damp and Mould Housing Disrepair Claims
Unfortunately, damp walls are a common problem in many homes across the UK, and you may witness several different types of damp in your council house or privately rented accommodation.
When making a housing disrepair claim against your landlord for damp, or damp leading to mould, it's important to know what type of damp issue you are dealing with, and whether your landlord is responsible for carrying out repair work.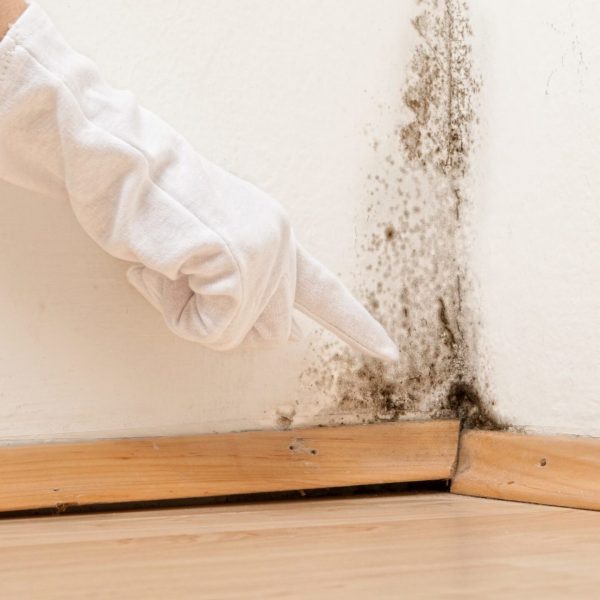 WHAT TYPE OF DAMP CAN I CLAIM AGAINST?
There are three main sources of damp which can cause your rented property to become unhealthy to live in, and even lead to personal health problems or damage to furniture and personal property:
Rising damp – usually caused by problems with the housing structure
Penetrating damp – enters through broken bricks, tiles, or window frames
Condensation – cause by showers, cooking and bathroom use over time
Generally speaking, if you have a damp issue that goes unresolved over several weeks or months, mould can grow in your rented space.
HOW DO I KNOW IF MY LANDLORD IS OBLIGATED TO REPAIR DAMP AND MOULD?
Typically, rising or penetrating damp is the most straightforward to make a claim for housing disrepair, as it tends to be clearer that it is the landlord's responsibility for repair.
While it is possible to claim for condensation damp, a landlord may argue their case that it isn't their obligation to fix, although if there is poor ventilation in the rented property, this would need to be addressed by the landlord.
At the very least, your landlord should arrange for an expert to assess the cause and possible solution of damp or damp leading to mould, which should clear up any confusion as to who is responsible for repair.
HOW MUCH CAN I EXPECT TO RECEIVE IN COMPENSATION FOR DAMP AND MOULD PROBLEMS?
If you are convinced that you are keeping the rented property as well ventilated as possible, yet damp problems still remain even after attempting to resolve with your landlord in an agreed timeframe that has since been and gone, you could have a case for housing disrepair.
Such claims tend to result in compensation covering both health issues and damage to personal property results from damp, with successful claimants receiving anything from £4,000 for mental distress caused by damp issues, up to £60,000 for severe and disabling asthma or breathing difficulties brought about by damp or mould.
Make your housing disrepair claim with our expert guidance today!